We are proud to announce that our new concept the station Selfifeeder GFI wins two stars at Innov'Space 2022 and remains in the running to win a third star with the Judges Prize which will be awarded next September at SPACE 2022.
Congratulations to our team !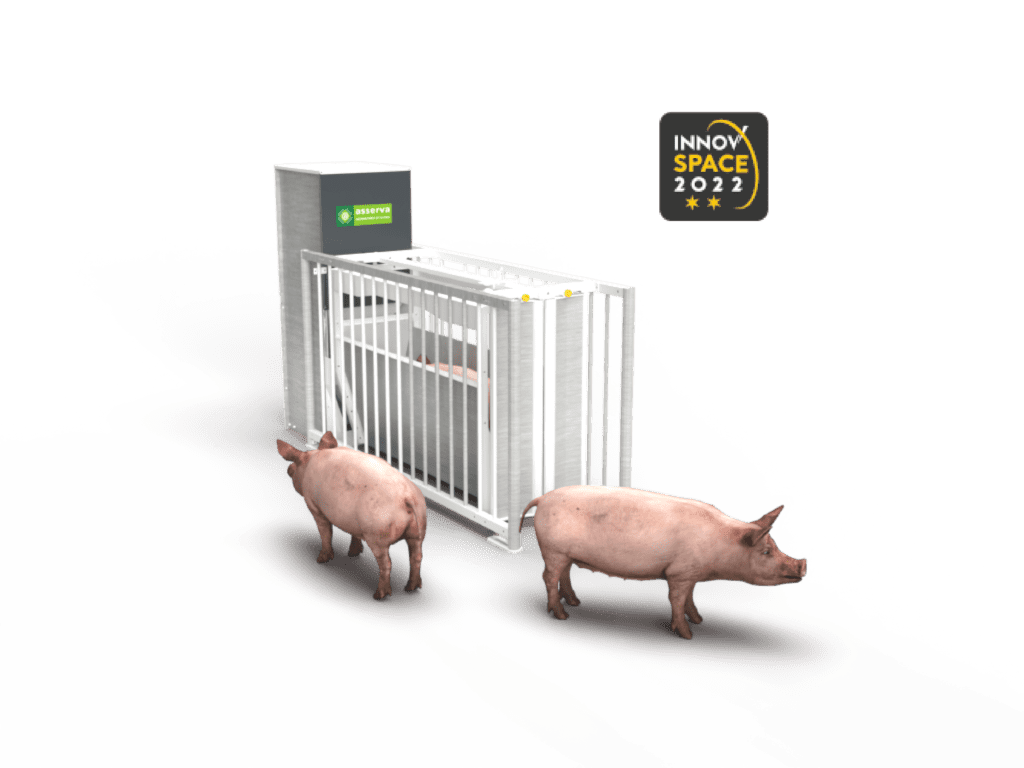 The Selfifeeder GFI is the unique precision feeding station for fatteners (25 to 130kg) with RFID detection with individual restricted feeding. A unique feeding management algorithm allows to feed between 30 to 40 pigs. The animal is weighed and then fed according to its weight with a choice of 2 different feeds, which allows also customized feed quantity. Manage individually the fattener's feeding in production farm, that is the next step and that is the Selfifeeder GFI station enables.
Discover the Innov'Space 2022 winners page : https://www.space.fr/Laureats/asserva/851.aspx